© ASNZ-CTA All rights reserved.
Welcome to
CTA
Capital Team Airsoft.
The primary objective in CTA is "FUN" with Airsoft Milisim (military simulation), type games/scenarios etc...
CTA has one of the largest Green Role sites in the Wellington region to game on. Privately owned 500ha of land, ranging from planted pine forests to native bush, a river and more.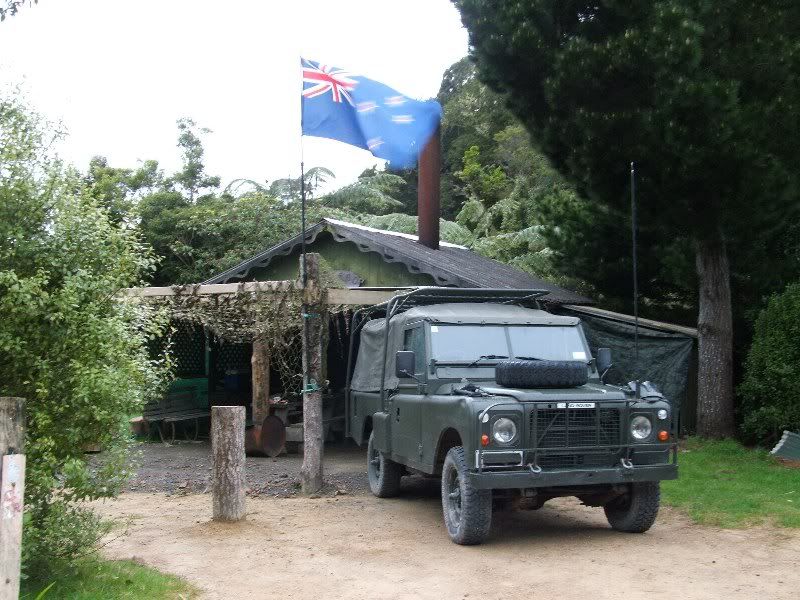 © ASNZ-CTA All rights reserved.
There is onsite accomodation and facilities which enable us to game all year round including overnight/weekend games.
This link here will take you to quite a few photos from one of our events.
CTA actively trains and games in Green Role out in all types of bush & Black Role CQB-Close Quater Battle.
CTA CQB
BLACK ROLE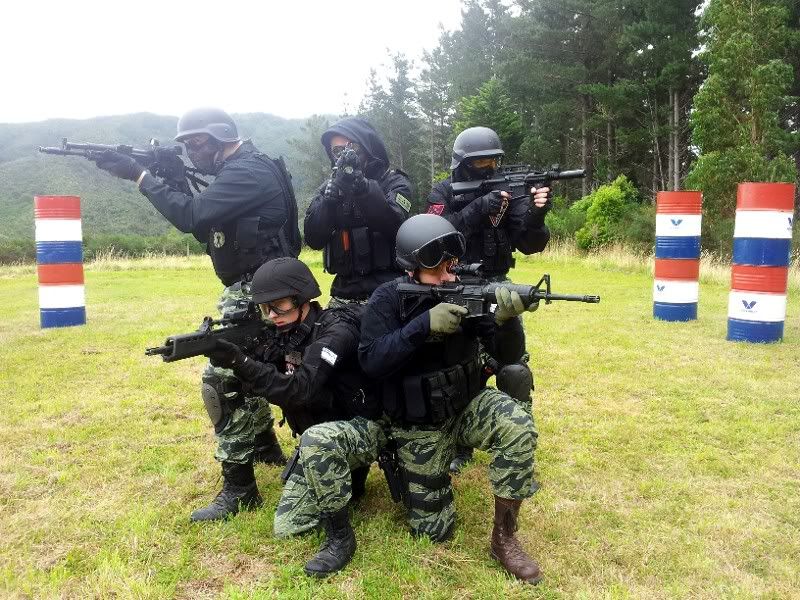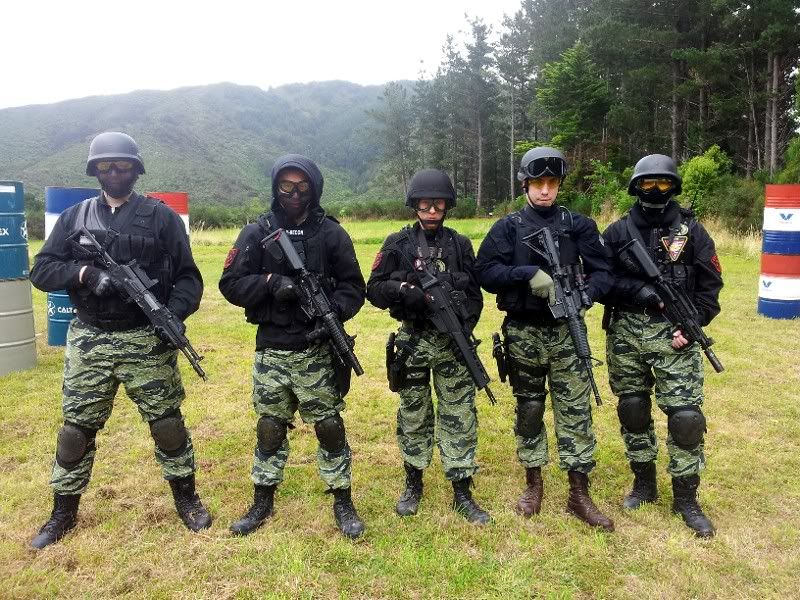 © ASNZ-CTA All rights reserved.
CTA
Green role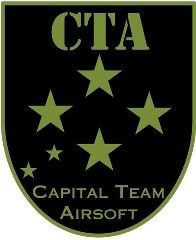 Area 51 Airstrip
Sorry we can neither confirm or deny Aliens have ever landed here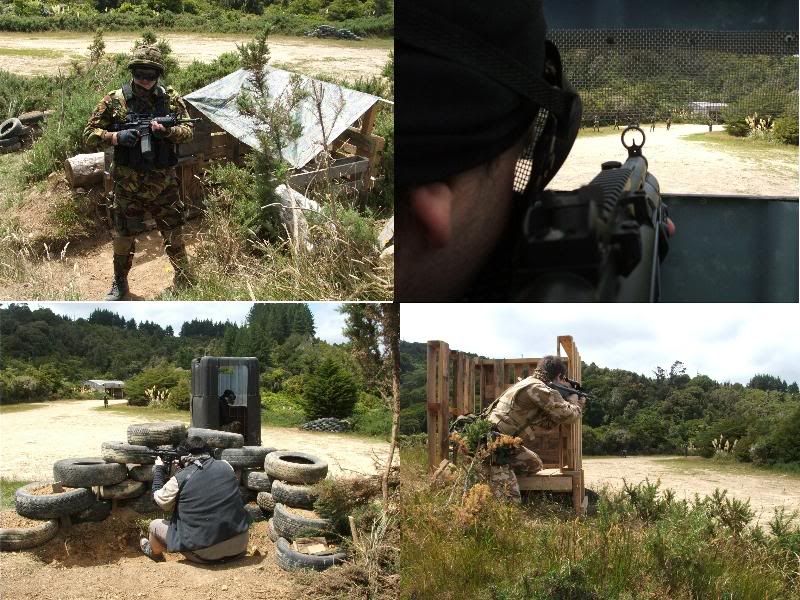 © ASNZ-CTA All rights reserved.
Out in the field CTA Green Role is orientated to Milsim type games. A milsim game can take from 2 hours to two days. We also enjoy faster paced fun filled games, as played by the other airsoft clubs as well.
In CTA you have a choice to game in the below sections.
CTA RECON
TL - Team Leader D/2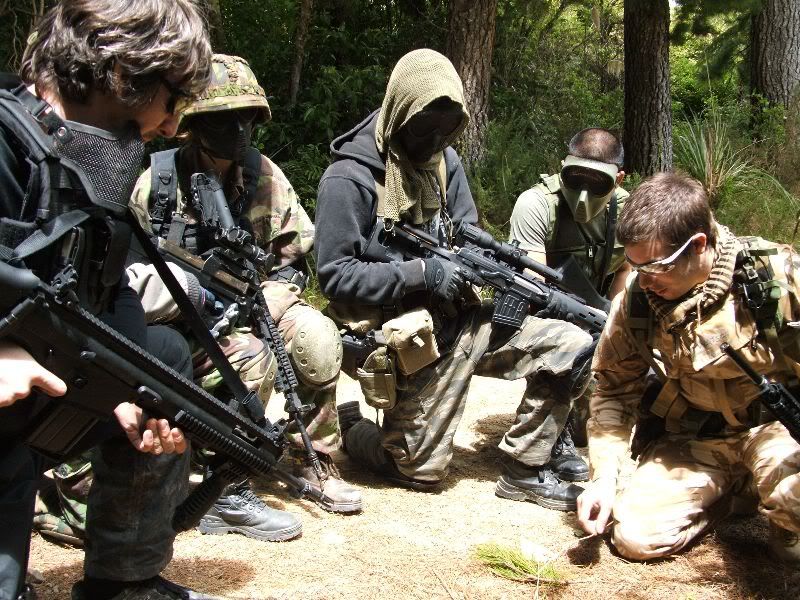 © ASNZ-CTA All rights reserved.
CTA Reconasance team being an all round stealthy/sneaky players. Intel gathering and able to relay the Intel clearly back to Command or TLA– "Team Leader Actual" Recon will only engage opposing force if fired upon. Once main assault begins Recon will most likely need to join in with CTA Assault force.
CTA
Assault
TL-Team Leader - D/1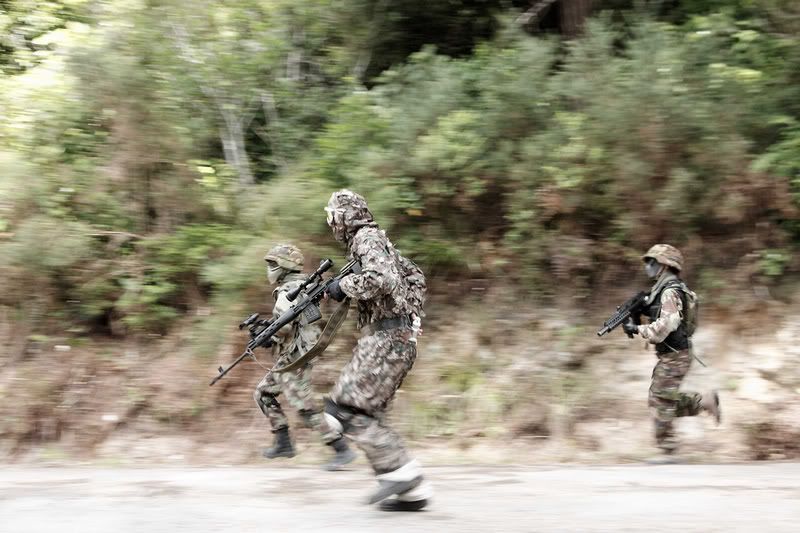 © ASNZ-CTA All rights reserved.
Assault is the backbone of CTA it is our frontline Infantry Assault Team (The A Team) where the action is the hottest. Defitnitly not for the faint hearted. Best suited for those who want to get in the action fire fights. You must be willing to take a hit for your team to achieve an objective. Bravery in the line of fire is CTA Assault teams edge. Once an Assault member has recieved intel from Command. It's on with the Job. Your motto - No Retreat! No Surrender! (except when your hit of course)
CTA LRG
Long Range Group,
TL- Team Leader - NightHawk.
© ASNZ-CTA All rights reserved.
LRG- Long Range Group – specializing in Hostage/VIP rescue, Advance Green & Black Role gaming tactics, Shock and Awe, Hit n' Run, Setting up BB Claymores, Dishes Duty, BB Minefield Clearing, and Latrine Digging. Total confusion of (own?) but hopefuly opposing team - upsetting their game plan.
CTA SE
SNIPER ELEMENT
© ASNZ-CTA All rights reserved.
CTA Sniper element will intergrate where & when required. Due to the nature of sniper guns slightly higher FPS than most SEG's You must clearly understand and demonstrate safe engagement distances. As a CTA sniper you should look to aquiring a gillie suit or polish up on your sneaky quiet skills.
CTA D9
Group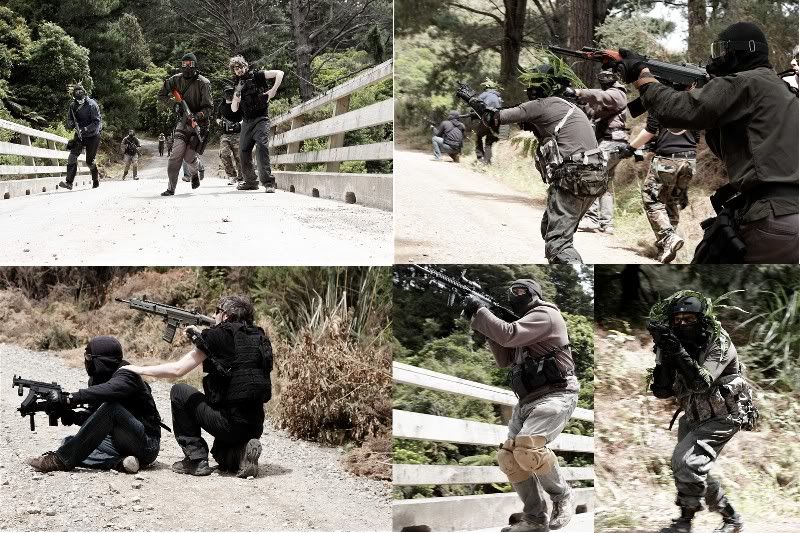 © ASNZ-CTA All rights reserved.
CTA Special Op's Team. No time to rest with these guys on the battle field highly motivated airsofters who will take no prisoners!
CTA
Airsoft Milsim Training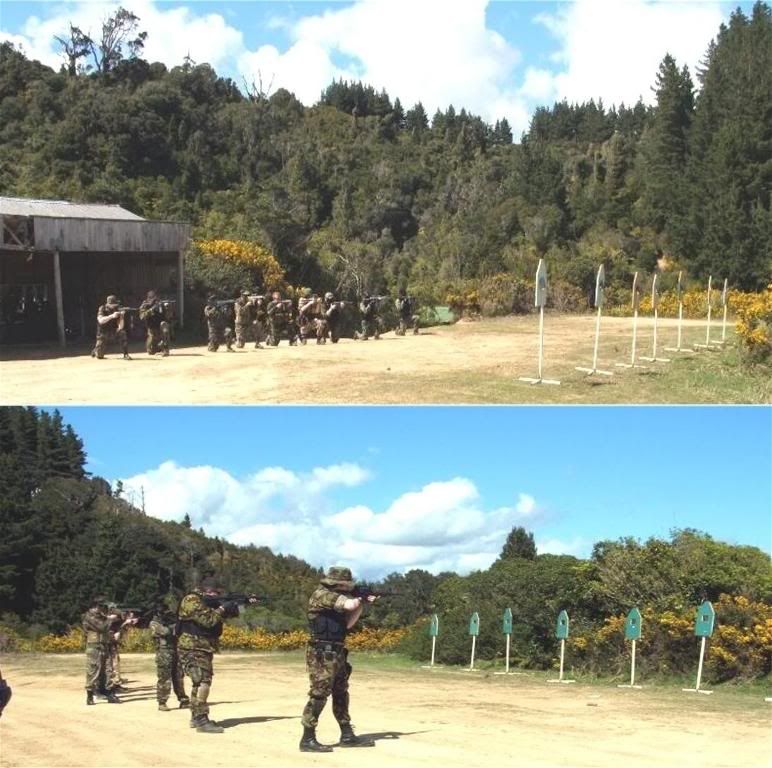 © ASNZ-CTA All rights reserved.
Once a month we have a induction & basic training day. These are great for new players to the sport.
EX NZ ARMY LANDROVER IN ACTIVE AIRSOFT SERVICE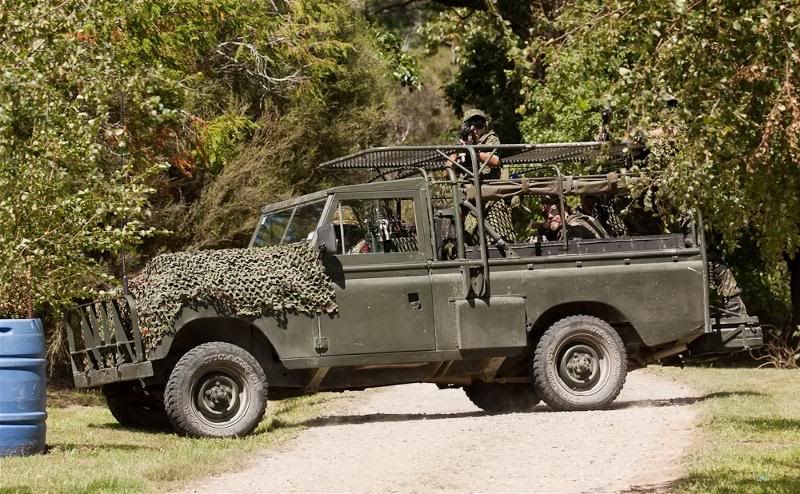 © ASNZ-CTA All rights reserved.
These vehicles are REG & WOF and used in a safe manner when used in some of the games we do.
There are a set of safety protocols we use when gaming near a moving vehicle.
See Landie Assault
http://www.youtube.com/watch?v=8Mn36ls8F-E
New players
If your thinking of getting into airsoft we are more than happy to invite you out to a game.
We have CTA club guns for loan @ $20 for the day.
Mesh Mask, Goggles or NZ impact approved safety glasses. must be worn at all times during games
We also have high performance precision 0.2g & 0.25g bb's available for purchase.
Once you have decided that airsoft is the sport for you and we have invited you to join CTA then you will then be expected to buy your self the club uniform as below in the near future and a set of CTA club badges.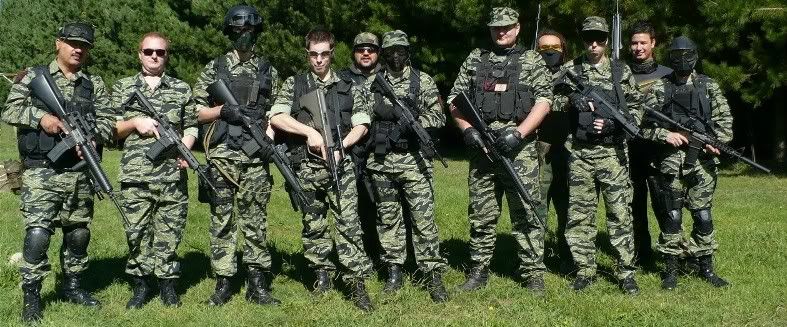 CTA Uniform VN Tiger Stripe with black vests, boots etc...
To purchase your first Airsoft gun we are only to happy to assit with advice and recomend you go through a ASNZ Armourer if you want to import a gun from overseas.
Alternatively there are some good retail Airsoft Shops in NZ.
SAFETY
There is a comprehensive TEAM First Aid kit available at all our games.
Fire Arms Safety
CTA follows the NZ Fire Arms safe code of conduct when using airsoft guns and all airsoft guns must comply with the NZ Fire Arms act - i.e All airsoft guns must be semi automatic only.
All new players to the sport will be taken through a CTA induction on game rules and the safe use of your airsoft gun.
If you would like to join Capital Team Airsoft in the Wellington region contact us by pm'ing
D/1
D/1 - CTA Club Founder/Commander & Primary Representative to ASNZ.
Nighthawk - CTA & Secondary Rep to ASNZ.
Gaza - Hydration officer & Committee member
D/2 - CTA Armourer & Recon TL - Team Leader.
Woodpecker - CTA Armourer
Romancipe - CTA Armourer
© ASNZ-CTA All rights reserved.
CTA looks forward to playing our part in proactively promoting this exciting tactical and dynamic sport of "Airsoft" to the Wellington Region & New Zealand.
2011 ASNZ Nationals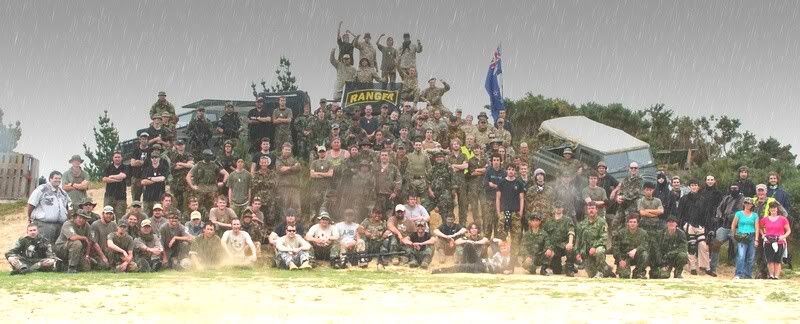 CTA hosted the first ever National timed trialed competition event at Area 51. Teams from around the country came to compete for the 2011 ASNZ National title of
King of the Hill!